Herbert Nowotny
was born in Vienna in 1971, and finished his education at the HTL Schellinggasse for communications engineering. Soon Mr. Nowotny found his interest in industrial plant engineering, which was initially focused on the automation technology.
During his 5 year commissioning activities in the far-eastern countries, he could expand his practical expertise in process- and mechanical-engineering subjects.

After he managed the technical department of a pharmaceutical company in Vienna for 10 years, he was well prepared for his duties at Favea.
With many new ideas and motivation to satisfy all customer needs, he became exclusive CEO and associate of Favea with 01.01.2013.
Telephone: +43 676 4560999
Skype: herbert_nowotny
e-Mail: h.nowotny@favea.at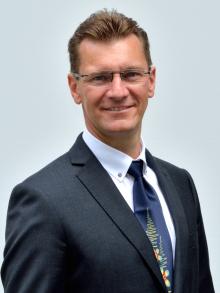 Helfried Haböck
was born in 1943 in Vienna and studied biotechnology at the BOKU in Vienna.
Very soon he realized his skills in sales of components for the pharmaceutical industry, which he initially practiced as employee in the Eastern European region. In this area he was entrusted with the management of some sales offices.

With his founding of FAVEA in 1999 he also gained experience in the engineering and operation of a pharmaceutical plant.
His strength, however remained his talent in trading, where all took benefit of the constructive relations he built up and the close and friendly business partnerships he developed.
Even after his official retirement on 31.12.2012, he remains available in difficult situations.

Telephone: +43 676 4260043
Skype: favea_vienna         
e-Mail:  h.haboeck@favea.at

Rafael Kriks
was born in Poland in 1976 and immigrated to Austria in his early childhood. Parallel to his education, he worked 5 years on upscaling the production process at Sanochemia. He gained international experience in cancer- research at Boehringer Ingelheim.
In the following 10 years, he developed his profession at BAXTER in Vienna from formulating-production-worker to his greatest success in starting up a complete new production building. In his leadership position, he performed project management, troubleshooting, process development, validation, monitoring and employees´  training in order to become ready for performing the production of conformance lots.
Since August 2019, he was introduced to the complex, multi-layered and highly specialized matter at FAVEA in order to best support the management in the development of the companies´ business.
Telefon: +43 699 12345255
E-Mail:  office@favea.at

for any question or further informations. call: +43 1 587 29 47